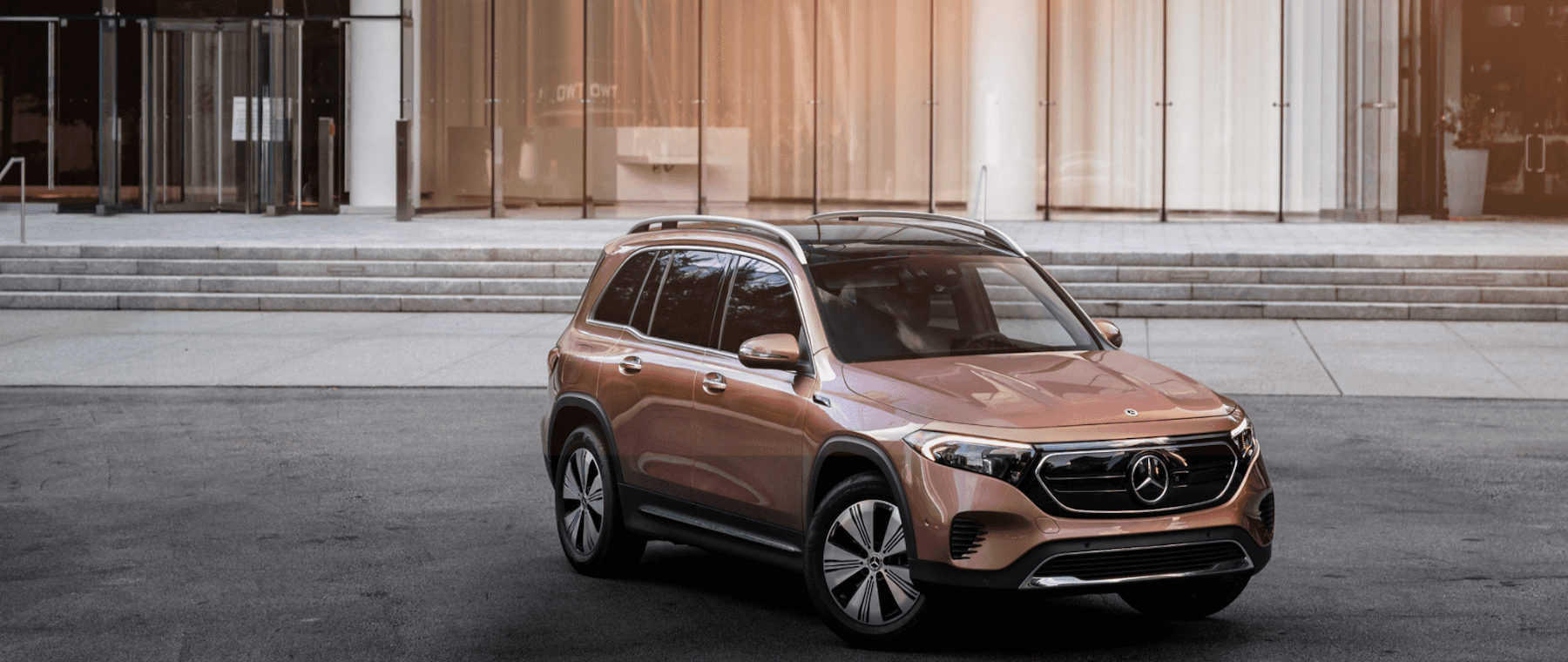 Welcome to
Mercedes-Benz of Lafayette

Car Shopping is a Breeze at Our Dealership in Lafayette, IN
Getting a new car is exciting, but it can also be overwhelming. Not to worry! Pick Mercedes-Benz of Lafayette as your car dealer in Lafayette, IN, and our team of experts will guide you through the process. They are also more than happy to answer any questions you come across during your journey.
First, Select from Our Impressive Mercedes-Benz Inventory
Explore our selection of the latest sedans, coupes, SUVs & wagons, andconvertibles & roadsters in the Mercedes-Benz lineup. If you don't have specific models in mind that you'd like to look at, tell us more about what you're looking for and what your lifestyle is like in Indianapolis and we'd offer some suggestions for you to get started. Mercedes-Benz of Lafayette also carries pre-owned vehicles of various styles at affordable prices.
Then, Enjoy Our Convenient Perks
Whichever model is your cup of tea, we do courtesy test drives, where we will bring your favorite model to your doorstep for a test drive. What's more is that if you contact us about one of our cars, we'll do our best to get back to you within 20 minutes! Even after your purchase, if you're not 100% happy with your purchase, you can exchange it for another model within 72 hours.
Finally, Get All the Financing Details Down
With your next vehicle in mind, the last step you'll need to do is to secure your financing plan. Our finance center can get you started with information about financing options near Frankfort and you can even use our payment calculator to see what your future payments may be for your desired vehicle. We will make sure you're all set, so you can cruise around in your new ride without having to worry about the numbers.
We'll Help Maintain Your Mercedes-Benz in Proper Condition
All of Our Technicians are Certified & Experienced
Mercedes-Benz vehicles are sophisticated, so of course, at our car dealership in Lafayette, IN, we only allow trained technicians to work on your vehicle. They have years of experience under their belt and are familiar with all models in the lineup. While they're experts of Mercedes-Benz cars, they can also work on models from all makes. Now, that's some award-winning service you'll want for your vehicle near Kokomo!
We Only Use Genuine Manufacturer's Parts & Accessories
Same with our service team, we only use the best-of-the-best parts and accessories for your vehicle, so they will last longer and work properly, allowing your Mercedes-Benz to perform at its best. Meet our parts team– they keep a well-stocked inventory of genuine parts and accessories at our dealership in Lafayette. If what you need isn't currently in stock, we can always help you order them online.
See How We Outdo Other Car Dealers in Lafayette, IN
At our car dealership in Lafayette, IN, we have devoted ourselves to helping and serving our customers to the best of our ability. Interested in a car dealer in Lafayette that you can work with for a long time? Mercedes-Benz of Lafayette is that dealer for you! Reach out to us today.